Expert, best-results window cleaning up to 8 storeys high
Window cleaning on high-rise buildings can be a problem.  An expensive problem.  But now, thanks to our specialist High Reach window cleaning techniques we can effectively and efficiently clean panels up to heights of 60 feet (18.3 metres) without expensive scaffolding or any other unnecessary cost.
Scanclean High Reach window cleaning is totally self-contained and requires no access to ladders, scaffolding, suspension platforms … or water.  Nothing to disrupt your organisation or your tenants.
Another benefit is that we use only Brodex purified, de-ionised water that we carry in our own specially designed on-board 1000 litre filtration tank.  We also employ High Reach soft-bristle brushes on extending poles/hose.  With no harmful detergents, chemicals, abrasives or pressure washing we guarantee exceptional results every time with no risk of unsightly runs or streaks and with no possibility of damage to the glass.
Scanclean High Reach is the most professional and most cost-effective external window cleaning service you can get.  So efficient in fact that without any fuss we can be cleaning your windows in less than 5-minutes after arriving on site.
If you would like us to quote for High Reach window cleaning, just click here to contact us
What our service offers
A highly professional, cost-effective exterior window cleaning service.
Suitable for any type of building from bungalows up to 7 or 8 storey blocks.
Fully self-contained. We require no access to on-site water or power.
Totally non-disruptive for cleaning up to heights of 60 feet (18.3 metres)
Uses only Brodex purified, de-ionised water to ensure no runs or streaks.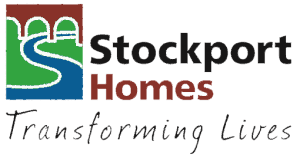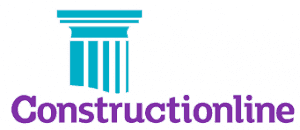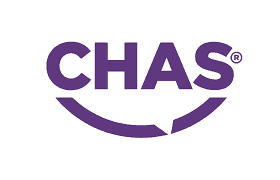 "As the customer and community manager for the Stockport Branch, I have been working with Scanclean for the past 5 years, I can honestly say that I have no hesitation in supporting Steve and his team and I am happy to be offered as a reference. I have found Scanclean to be reliable, efficient and professional in every way and have never had a single complaint for his workmanship or customer care."
"Steve has worked as a sub contractor for Acorn Environment Services Ltd. for over 4 years. He carry's out all our cleaning contracts which can include deep cleans, carpet cleans, final cleans, environmental cleans to bathrooms and kitchens. We have always found Steve to be courteous and well mannered with all the people he comes into contact with. All of our clients have commented on how well and efficiently Steve carries out his work. I would have no hesitation of recommending Steve for any job."
"Equity Housing Group has contracted work to Scanclean now for approximately 12 months after they were recommended to us. Scanclean are contracted to clean some of our general and supported housing blocks, one scheme is nine individual blocks, each three stories high, which they clean thoroughly on a weekly basis. The residents of these blocks are very happy with the standard of cleaning they receive and the friendliness of the staff."
Service Delivery Officer - Equity Housing Group
Get in touch
Fill in our contact form below or give us a call on 0161 368 0562